RECURSOS
TECNOLÓGICOS
Y
MEDIOS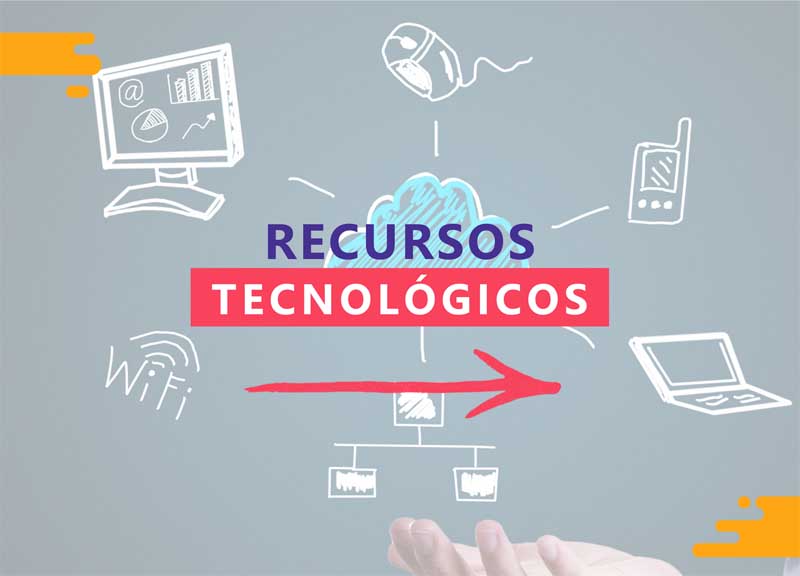 Acá encontrarás APPs, software, recursos y demás información útil para realizar diversas actividades ministeriales y evangelísticas.
¿Conoces algún recurso que pueda servir a más personas a conocer ministerios al servicio de Dios y que no se encuentre en este listado? Cuéntanos de que se trata haciendo click en el siguiente botón y con gusto lo publicaremos, para poder bendecir la labor de muchos mas: 
Table
of
Contents
General Resources
Media
Specific
Resources
Film                                         Film festivals, film institutes and training programs, trainers, film schools, databases
Production                               Resources, independent film producers and distributors, corporate production work, faith oriented production work
Media Content                        Apps, Church, Evangelistic, Multi-language
Media to Movements  Training, Resources, Software, Prayer
2020
Vision
Augmented
&
Virtual
Reality
Ministries
Mission ARVR Closed FB group. You may request to join. Mission ARVR Facebook Page.
VR Mission. Become a teacher today and change the life of a student in a closed country.
Church
Events
SIGGRAPH 2020. A helpful guide from Irv Klaschus.
VR Summit. We want to gather the world's leaders to explore how to leverage this emerging technology for Gospel impact.
Event
Summaries
Companies
Content
7 Miracles. An immersive adaptation of the seven miracles of Jesus Christ from the Gospel of John

Discover God App Re-creates biblical experiences in a virtual reality video game/experience. Become Jesus and participate fully in the biblical narrative.

Holy Land VR Tour. Walk through all the Biblical sites that you read about in The Merged Gospels in virtual space on your mobile device. You can take an expertly-guided tour, or stroll through each location at your own pace. Here is the iOS app.

The Immersive Bible Experience. A Kickstarter campaign to bring the bible to life, creating an interactive experience of Bible visuals, events, and characters overlaid within the real-world environment around you.

JesusVR. A video experience during which the producers promise a you-are-there VR experience for the entirety of Jesus's life and death, from his baptism to the Sermon on the Mount, and from the Last Supper to his crucifixion. Available on the Oculus Store here.
Theology
/
Ecclesiology
(click
here)
Training
Digital/Virtual
Church
Events
A limited-invitation gathering for those working in digital and audio media distribution in Eurasia. For information, email [email protected].

●      ICVM North American filmmakers, producers, distributors of television and feature film content with annual meeting in July.

●      Christian European Visual Media Association European filmmakers, producers, distributors of television and feature film content with annual event in September.

●      Visual Story Network Various events organized within the Visual Story Network community.
Film
Film
Festivals
Film
Institutes
&
Training
Programs
Online
Mission Media U. A VSN hosted online media training platform designed to help Christians to be more effective in making disciples and establishing churches. Our emphasis is in helping Christ-followers to use media, story and mobile device technology in their mission.


co - A new series of self paced courses in Mobile Filmmaking and Mobile Journalism developed by veteran trainers Dan and Christine Henrich.


Mission Media Coach. Online tutorials on media production for the kingdom.
Worldwide
Frontier Filmmaking Seminar the Create International Frontier Filmmaking Seminar (FFS), is a six-week YWAM seminar designed to give you a taste of what it is like to be a production assistant on a cross-cultural film crew producing a dramatic evangelistic film for an unreached people group.


School Hands-on media and TV production courses in partnership with local organisations.
Africa
Asia
Create International A variety of media training programs offered in Australia, Taiwan, India, and Thailand.


Media Light Asia. 10 week residential media training in northern Thailand.
Europe
International Media Ministries International Media Ministries. Madrid, Spain based production house, media resources and training options available. AG World Missions.
Middle East
Kings School of Media. Kings School of Media is a 2 year Christian Film School based in Jerusalem, Israel. The vision of the school is to train up our students to be salt and light in the entertainment industry and professionals in ministry. Our goal is to equip them not only with the tools of Film and Media, but, through discipleship, to build a foundation in their faith and a spiritual focus to the gifting that God has planted.


Mediterranean School Video Production. Training and multiplying Christian media professionals is the heart of our mission. We are passionate about helping believers become effective communicators who can contribute to the crucial need for new, culturally relevant Christian media. Our intensive, three-month video school in Cyprus, and our regional, in-country video training seminars, empower Christian students to glorify God and build up his Church through advanced media technology
North America
Film
/
Video
Trainers
Film
Schools
Film
Databases
Film
Production
To search for particular people, companies, or skill sets within the 1500 members of the VSN online community, go here.
Animation
Blu Elephant Studios. Blu Elephant is a full-fledge production and animation studio. Rajiv is a trusted brother with this company based in India.


https://www.revelationmedia.com Steve Cleary and Revelation Media animated "Pilgram's Progress" and are working with Kingstone Comics on the Animated Bible
Film Resources
Independent Film Producers and Distributors
Corporate Production Work
Faith Oriented Production Work
Mentoring and Coaching of Media Leaders
MasterMedia serves as a trusted voice of faith to the mainstream media leaders of today and an encouraging voice of experience to the media leaders of tomorrow.
Voice Over
KimRasmussenAtTheMic.com can help with any voice over needs you have. 
Internet
Outreach
Internet Evangelism Day Internet Evangelism Day encourages Christians to use the Web and other digital media for evangelism. Their detailed resource site includes pages on video evangelism and a wide range of

communication

resources
Marketing
/
Creative
Agencies
Media
Content
Apps
Images
Church
Content
(Sermon
Illustration,
Worship,
Discipleship)
Evangelistic
Content
168 Project . Look under DVD's for the "best of" from each year.
Christian Film Database This is the most complete database of faith-based films.
Falling Plates. A short film produced by Howard Crusinger that is a great metaphor. (Award winning com, is a powerful 4-Minute evangelistic resource with global reach. Viewed by 28+ million, in more than 236 nations, dubbed in 44 languages, shareable to the world. Once you experience this power-packed Gospel, you'll want to share it with others!
If you want #FallingPlates translated and dubbed into a new language (very quick, easy, and free) http://myfp.ws/TranslateFallingPlatesSteps  contact Howard at [email protected] )
Multi-language
Media
Miscellaneous
Resources
Closed Captioning
Abercap Closed captioning and multi-language subtitling provider to Christian film/television producers and broadcasters.
Culture, Media, Faith
Damaris Media - British group that seeks to equip Christians to connect with others through culture and media.
Distributors
Print Media
Visual Arts
Graphic Novel / Comics
Ministry - Children
Max 7 Helping children and young people live life to the MAX, 7 days a week with Jesus – the life described in John 10:10. Provides FREE download of high quality children and youth ministry resources. It freely serves the work of evangelism, discipleship and leadership development across the world.
One Hope Ministry to reach every child in the world with with the Word of God. Produced "The GodMan" animation for children.
Common To All hundreds of illustrations to Bible Stories released into the Public Domain. The illustrations are developed in four image groupings per Bible Story. The are available for free use in any project (credit given to: "CommonToAll.com" is appreciated, but not required).
Ministry - Media
Global Short Film Network "Through the use of films and thoughtful questions, in a short time you can springboard into deeper conversations with your friends, family, neighbors, and coworkers."
Create International They have teams in 7 countries on three continents. Producing indigenous gospel films for the world's Unreached peoples
Translation
Translator Solutions. David Fuchs has a missional heart, speaks seven languages and has a network of 19,000 translators.
Story Producer app is an offline workflow management tool for local language speakers to translate and produce their own local language videos.
Using
Mobiles
in
Ministry
Mobile
Ministry
Curriculum
Resources
Mobile
Ministry
Sites
Info. Great list of resources aggregated by Antoine Wright.
Mobile Ministry Forum a partnership of ministries and individuals creating, collaborating, and exploring the use of mobile technology in ministry contexts
Mobile Advance Connecting the unreached with the good news and church of Jesus Christ through the device that connects them with the world- the mobile phone
Mobile Ministry Magazine Asking questions and giving answers in the hope that, for those 4 billion+ persons who own a mobile device, the Body can be accessible and relevant while also sparking innovation in mobile ministry.
visualstorynetwork.org/group/mobile The Visual Story Network online community of mobile practitioners.
Internet Evangelism Day A good introduction to the rationale for and possibilities of mobile phone outreach
Mobilev Tons of web links for various forms of mobile phone outreach.
Christian Mobile Tech A website dedicated to helping Christians keep abreast of developments in the mobile tech industry and show how PDAs and smartphones can assist in carrying, reading, and sharing God's word.
Mobile
Resources
-
General
Mobile
Applications
Evangelism
Bibles
Scripture App Builder. Helps you to build customized Scripture apps for Android and iOS smartphones and tablets.
Reading App Builder. Reading App Builder helps you build customized apps for Android and iOS smartphones and tablets.
See a full list of Bible-related iPhone apps in the App Store in iTunes, Search for "Bibles"
Youversion - Free -- 400 Million+ downloads.
is – Bringing the Bible to everyone in the world in their heart language, in text, audio, and video free of charge. Audio Bible recordings available in 1350+ languages spoken by over 6.1 billion people and LUMO Gospel Films in 400+ languages.
Global Bible Apps - stand-alone, offline Bible apps with text and synchronized audio (single language or diglot). Available in 600+ languages.
Wycliffe Bible Translators Bible Apps (600+ languages) in Google Play Store.
Internet Publishing Service Bible Apps (100+ languages) in Google Play Store.
Faith Comes By Hearing Bible Apps (50+ languages) in Google Play Store.
Holy Sword - Free -- Features: Chinese and English versions of the Bible. (See the iPhone App Store in iTunes)
ESV -
Super Bible: Comic book Bible in many languages
See a full list at http://www.appsafari.com/category/religion/
Networks
Networking Resources
net - Practical and biblical help for Christians and Christian organizations for successful collaboration. Online Community of Practice with over 1200 network leaders
Linking Global Voices - Directory of Christian ministry and mission networks - over 600 listed; search by a number of criteria.
Networking Calendars
Recommended
Reading
General
Brigada. Free missions email list.
Creative Christian Media (Phil Cooke)
Culture Making (Andy Crouch). Here is a fascinating discussion about "Culture Making." It started as a review and went beyond that. Andy jumped in repeatedly. http://blog.beliefnet.com/jesuscreed/2009/01/andy-crouchs-favorite-letter_comments.html
Innovation in Mission Reapsome (Hirst)
Made to Stick (Chip and Dan Heath)
Media Effects Research: A Basic Overview (Glen Sparks)
Media in the Church and Mission (Viggo Sogaard)
The Last TV Evangelist (Phil Cooke)
Understanding Evangelical Media (Schultze, Woods)
Well Connected: Releasing Power, Restoring Hope, Through Kingdom Partnerships (Butler)
Growth of a Movement
Movements That Changed the World (Addison)
Tribes (Seth Godin)
Missions and Media
Film
Behind the Screen (Lewerenz, Nicolosi)
Catching Light: Looking for God in the Movies (Anker)
Commando Tactics for Digital Filmmakers (Craig Forrest)
Crafting Short Screenplays That Connect (Johnson)
Film with Wisdom and Discernment (Godawa)
Into the Dark: Seeing the Sacred in the Top Films of the 21st Century (Detweiler)
Reel Spirituality (Robert Johnston)
Reframing Theology and Film: New Focus for an Emerging Discipline (Johnston)
Story (McKee)
Transforming Culture: A Model for Faith and Film in Hollywood (Gunn-Danforth)
Mobile
Where Are You Africa? Church and Society in the Mobile Phone Age (Castor Goliama)
Theology of Digital Ministry
Corne Bekker                Regent University
Heidi Campbell Exploring Religious Community Online (2005)
When Religion Meets New Media (Media, Religion and Culture) (2010)  
Digital Religion (2012)
The Distanced Church (2020)
Digital Ecclesiology: A Global Conversation (2020)
Digital Creatives and the Rethinking of Religious Authority (Media, Religion and Culture)(not yet released)
Timothy Clancy
Craig Detweiler iGods: How Technology Shapes Our Spiritual and Social Lives (2013)
Douglas Estes                SimChurch: Being the Church in the Virtual World (2009)
                                   Braving the Future: Christian Faith in a World of Limitless Tech (2018)
Shane Hipps                  Flickering Pixels: How Technology Shapes Your Faith (2009)
Tim Hutchings              Creating Church Online
Jonas Kuhlberg,            Dir of MA Digital Theology, Durham, St. John's College.
Mary Timothy Prokes    At the Interface: Theology and Virtual Reality
Paul Sandero                 Cyber Theology
Matthias Scharer            The Practice of Communicative Theology (2008)
Elmer Towns, Todd Mullins  Online Churches: An Intensive Analysis and Application
Rachel Wagner            Godwired: Religion, Ritual and Virtual Reality
Media
to
Movements
Get Started...Pick one or more of these training resources
Additional Training
Zume Project An online and in-life learning experience designed for small groups who follow Jesus to learn how to obey His Great Commission and make disciples who multiply.
Media Impact International (MII) Media Impact International is focused on equipping ministries using media to maximize engagement.
Mobile 10. A 10-part series is designed for overseas teams who wish to do a better job with media. Each video focuses on an aspect of mobile ministry and includes a video usually around five minutes or less. Discussion questions are provided at the end.
Resources
Upcoming Events
Training. M2DMM Strategy Training on Zoom. Apply here for the live training. In 10 hours, we will give you the tools you need to begin to use media for finding potential people of peace, move the relationship offline, and continue the process of discipling the person of peace to engage their family and friends with the Gospel.
Foundations of Media to Movements. September 17- October 16, 2020. A 5-week live, mentored course from Mission Media U on how to develop a media strategy that leads to making disciples.
Event Summaries
Software  
Disciple Tools Free software for tracking conversations in disciple-making movements.
Echo Global. A fee-based system that provides "Easy and secure contact center for all your Gospel conversations."
Media to Movements Content Providers / Producers
Prayer
Connecting
A secret FB group of practitioners who want to share what we are learning about how to use media in making movements that lead to Jesus followers in the unreached world. Security is paramount in this group (the group is secret so is not visible in any way to those outside of the group). Please reference how you heard about the group when requesting access. Email Tom Khazoyan or Brad Stoops with an explanation of your interest to be invited.
If you are interested in using chatbots, there is also a secret Facebook group focused on this topic. Join to connect with others to share resources, discuss ideas, and ask questions. Again, security is valued. Please reference how you heard about the group when requesting access. Email Brad Stoops with an explanation of your interest to be invited.
Story
Story Baby Steps (If you are just getting started, take a look at these brief, introductory resources)
Scripted Story
Script Consultants
Linda Seger. Linda is well known in the industry. Her starting rates are very reasonable.
Key Payton. A trusted friend with decades in the industry.
Jeremy Casper. Another trusted friend.
Books (here is a link to the Amazon Top 100 List).
Preaching and Story
The Homiletical Plot: The Sermon as Narrative Art Form.
Story from Worldview Foundations
Story Principles
Story Telling Site brief articles on basis elements of storytelling.
Pacrim Media brief article on 10 storytelling principles.
Tim Sheppard Hundreds of links to books, articles, etc.
Story Telling and Activating our Brains.
Digital Storytelling
Oral Story
Oral Bible the site for the Orality movement w/ great resources on how to orally transmit the truths and stories of scripture
Network of Biblical Storytellers. We gather as a Network around our belief that the oral telling of the Holy Scriptures is of critical importance as the church grows and changes.
Storytelling Story telling sites
http://www.oralstrategies.com web site that has great resources about story-telling, links to dozens of ministries involved in the Orality movement, as well as examples from the field of successes and failures.
http://www.bibletelling.org/StoryoftheWeek.aspx Biblical storyteller John Walsh
Stories from Storytellers powerful life-changing testimonies about how God touched people through hearing a Bible story told.
Tutorials
End